'The Other Schindlers' was published in June 2010.
It covers rescues by 30 people in 10 different occupied countries. In each case personal contact was made either with the rescued or rescuers or close relatives in order to establish the motivation for these courageous acts of rescue.
The book contains contemporary and modern photographs of some of the rescuers and the rescued.
The Foreword was written by Sir Martin Gilbert who had been very supportive in the pre-publication stages. The Chief Rabbi Lord Sacks has recently commented:
"Agnes Grunwald-Spier has written that rarest of works, a book about the Holocaust that lifts the spirit and shows us beyond possibility of doubt that individuals can make a difference, take a stand against evil, and rescue for all time a vestige of faith in our common humanity. By telling the story of those who saved lives often at the risk of their own, she has given us a most moving series of vignettes of unselfconscious courage to inspire us, should the time ever come again, to defeat hate in the name of our shared fate."
Following the initial print run of 2,000, it has been re-printed twice making a total of 4,000 hardback copies. It is available as an eBook and since August 2011 has been available as a paperback, with a Postscript updating some of the stories.
It has been translated into Danish with the title 'Schindlers Ligemænd' in a print run of 3,000. It has also been translated into Brazilian Portuguese and was launched at the 15th International Book Biennial in Rio de Janiero in September 2011. 3,000 copies were published with the title 'Os Outros Schindlers'. A Romanian translation will launched on 22 November 2019 at the Gaudeamus Book Fair in Bucharest. It is now in stock. The title is 'Ceilalti Schindleri' published by Meteor Publishing. See the publisher's website https://www.meteorpress.ro/carti-1623-Ceilalti_Schindleri.php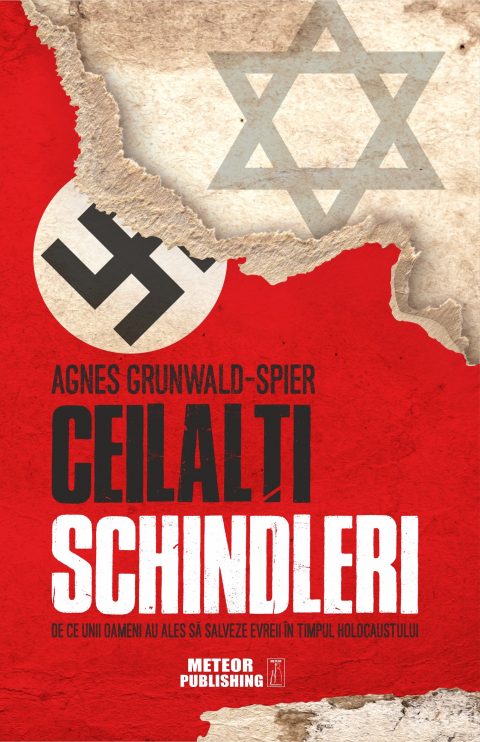 The publishers took it to the Frankfurt Book Fair in October and I hope that other translations will follow. During the Fair its rating on the German Amazon site soared.
I have spoken about the book at many venues including – the UN Bookstore in New York, Georgetown University, Washington with a Book Signing at the Holocaust Museum in Washington, the Jewish Museum in London, the Quakers' Meeting House in London, the Cutlers Hall in Sheffield at the invitation of the Master Cutler and Vanderbilt, Sheffield and Giessen Universities.  See Activities for details of past and forthcoming events.