I am delighted that as a result of writing 'The Other Schindlers' I have been invited to be the UK representative on the European committee to create A European Day of Remembrance for the Righteous. This is an initiative by Gariwo, an Italian charity which creates gardens to commemorate the 'Righteous Among the Nations' . A request has now been made to the European Parliament under Rule 123 of the European Parliament's Rules of Procedure and the matter will be discussed in February 2012.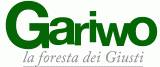 You can see more about this project on their website  http://www.gariwo.eu/ where you can read the Call and the current signatories. You can also show your support by adding your name to the supporters by sending an e mail with your details to:   segreteria@gariwo.net
I have written to all UK MEPs to seek their support for this amazing project. The written Declaration to go to the European Parliament explains:
The wish to commemorate the courage of all who fought against the Nazis and other genocidal regimes by courageously saving the lives of their fellow men and women.
The significance of teaching these lessons to the younger generations throughout Europe so they understand the need to fight persecution and hatred.
The desire to establish an International Day of the Righteous on 6 March which is the anniversary of the death of Moshe Bejski (whose idea it was to create the Garden of the Righteous in Jerusalem. Moshe Bejski was one of the Jews rescued by Schindler, he was his chief document forger and later he became a Supreme Court Judge in Israel and was heavily involved with Yad Vashem and Righteous Awards. (see http://www.forward.com/articles/10298/)
If you have any queries please feel free to contact me or Gabriele Albertini MEP, who will be presenting the Declaration to the Parliament and the Chairman of the Committee, Gabriele Nissim an Italian historian who is contactable through the website.
From 1st February the Written Declaration Tabling Office in Strasbourg will welcome signatures both in person during plenary sessions and electronically. Any MEP who's interested can obtain information about these signing options from Dr. Gazzara (see below) or the Tabling Office itself.
I do hope you will support this initiative and spread the word to your friends and networks for the sake of all our futures and to remember the best of our past.
Dr. ELISA GAZZARA –elisa.gazzara@europarl.europa.eu 
Assistant to Gabriele Albertini, MEP
European Parliament
Tel +32 (0)2 28 37366
You can download the Call to the European Parliament in the Call Document – European Day of the Righteous – English which contains the current signatories and the Declaration for a European Day of Remembrance for the Righteous.