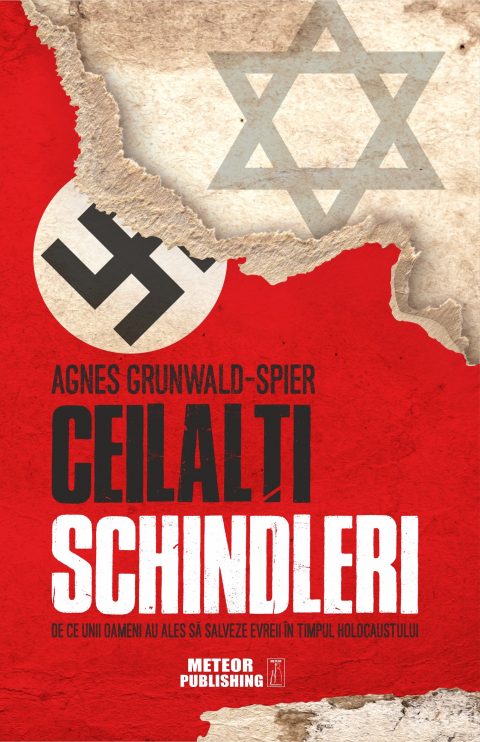 It was after the 2018 Frankfurt Book Fair that my publisher told me there was interest in translating my first book into Romanian. As it had been published in 2010 and the two existing translations into Danish and Brazilian-Portuguese had happened very soon after, I was quite surprised at any activity nearly 10 years later. It actually took a long time for the contract to be signed and the sum the author gets for the rights is very small but even so I was thrilled.
I was told it would be published in 2020 so I was amazed to hear in late October 2019 that it was being launched in Bucharest on 22 November. I had offered to go to Brazil when that translation was launched if the publishers paid the for the flight. However they were not forthcoming, so I decided I would go to this one. I paid for the flights but the publisher Meteor Press, owned by Gigi Alecu covered my stay in Bucharest. He was very nice but his English was limited, however his colleague Adina spoke excellent English and acted as my minder in Bucharest.
I arrived on 20 November and they took me to my hotel from the airport in a splendid Land Rover – there were quite a lot in Bucharest. Later they took me to a traditional restaurant starting with a very splendid white spirit with a powerful kick.
The next morning we went to the Adevarul recording studio for a video interview by a well known journalist Ion Ionita . He spoke excellent English and told me he had two sons living in London. He was a great interviewer and I had a good time. You could see the interview online in Romanian but it now seems to be unavailable!! I saw Ion the next day at the Book Launch and he was very pleased with the viewing figures.
Later we went for a Lunch to a splendid restaurant where I had the best meal of my trip. I was delighted to find they did chicken schnitzel because many places in Central and Eastern Europe only use pork. So I ordered it cabbage salad which was excellent everywhere – finely grated with oil and vinegar dressing and chives. There was no mayonnaise and it tasted really fresh and yummy. I got two enormous pieces of chicken and a mountain of salad. I couldn't eat it all and asked if they did doggy bags which they did with very smart cardboard containers. Gigi had to go to check on matters at the Gaudeamus Book Fair so I went back to the hotel for a nap and later enjoyed the contents of my doggy bag.
It rained most of the time I was in Bucharest and there is a lot of Soviet architecture and also grand buildings built by Nicolae Ceaucescu 1918-1989. The traffic was mostly heavy and quite often gridlocked. The next morning we went to the British Ambassador's Residence for the Lunch he had kindly volunteered to host for my Book Launch that evening.
The Ambassador Andrew Noble and his wife Helen were most hospitable and hosted a delightful Lunch for about 15 of us who were working on various aspects of the Holocaust and Jewish matters. It was so interesting chatting to them all over a delicious Lunch served on white and gold bone china with the Royal Crest.
Afterwards I had time to relax at the Residence whilst the Ambassador caught up with his e mails etc. He then took us to the Book Fair in his car. Unfortunately his official car had been involved in an accident the previous week, so I didn't get to glide in a black limo with a small Union Jack flying at the front. Perhaps next time?
The Book Fair was very busy and we found our way to Meteor's Stand which was quite large. Several people had been invited to speak but of course they all speak in Romanian. When I spoke about the book an interpreter translated as I went along so I had to keep stopping. I then signed lots of books and the Ambassador wrote the names down for me as many of them were quite difficult to spell. I also met the translator Corina Tanase which was great.
Before I left Bucharest I had a meeting with Dr. Aurel Vainer, who is the head of the Federation of Romanian Jewish Communities (FEDROM). He is the man with the stick in the Lunch photo. He was interested in my book because they are now undertaking a project looking at Romanian Holocaust rescuers. Several academics in different countries are involved in this project. After that meeting I went to speak at the Laude-Reut High School – the children were very attentive and asked some good questions. The teacher with the blue jacket had been at the Lunch too. I am at the back holding the book which I gave them for the School Library.
Later that day, 25 November, I flew to Oradea which is 600 kms from Bucharest. My father Philipp (Fulop) Grunwald was born there in 1910 when it was in Hungary and called Nagyvarad. I knew he had twin siblings born there in 1907 but knew nothing else about the family and how long they lived in Nagyvarad. I knew they had all left before the 1930s as none of them were in the large Ghetto created there. However I was unable to find out anymore since the people at the Jewish Community Centre told me all the pre-war records had been burnt by the Nazis in the synagogue's garden. However I am hoping to learn more from the civic records. I did know where they lived when my father was born and this is a photo of the property. I am with a friend Emi who lives in the area and very kindly took me there .
I flew home from Debrecen airport which is just over the border into Hungary. I met a man I recognised from my hotel in Oradea at the airport. He was from Lincoln University and we had a really good chat. He looked after me very well and has since invited me to give a lecture at Lincoln University for HMD 2021. Altogether a most successful and interesting trip.